I used to LOVE Katherine Heigl. At the height of her career, she had some pretty memorable rom-coms and TV shows to her credit. At some point she completely disappeared and I often wondered where and why. Seeing her again in a TV show had me pretty excited – so I spent 3-4 days and binged watched the first season of 'Firefly Lane'.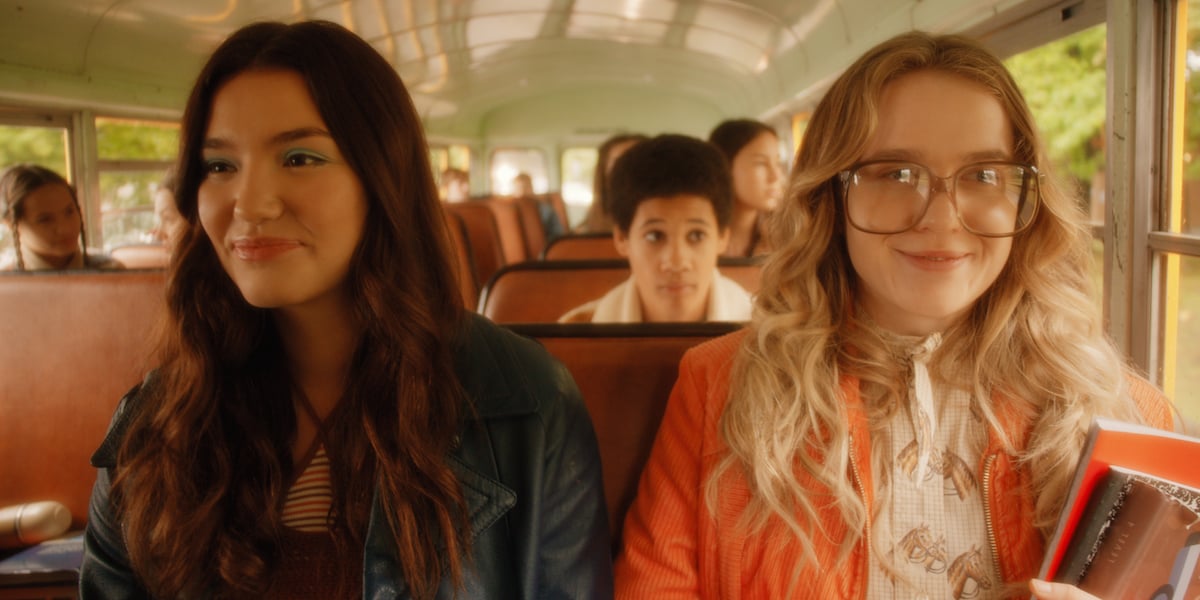 PLOT: The show is based on the book with the same name. Tully and Kate despite form an unlikely and unbreakable friendship as teenagers growing up on the same street – Firefly Lane. The show follows their lives and their friendship through the decades – from teenagers to twenty something year olds to their forties. Now as adults they deal with career issues, divorce, kids while having each other's back.
REVIEW: The plot was interesting enough to have me want to binge watch the show. Having grown up with my two best girl friends – I looked forward to seeing their friendship and the turbulence that comes from growing up and apart. As teens – the girls are shown dealing with typical school issues – boys, bullies etc. as well as issues like drug addiction, rape, etc. As 20 somethings, we see them dealing with love and career. It's nice to see that they are both focused on their careers even though Kate is shown to want to settle down and have a family. As 40 somethings, it was nice to see that realistically they show them still growing up and understanding life. I'm not writing a more comprehensive review because I want to avoid spoilers since it's a very new show.
WHAT I LIKED:
I love any show that revolves around female friendships. More often the entertainment industry loves to pit woman against woman – so I like shows that glorify women friendships.
How career focused Tully is – her sole goal in life is to become something and she doesn't let anything come in her way – family, friends, love etc.
Realistic portrayal of the friendship between Kate & Tully – they have their ups and downs – they fight, make up and are there for each other.
The transitions between the three ages – their teen years, their 20s & their 40s – it is very well connected.
WHAT I DIDN'T LIKE:
Weird love triangle in the show – that just complicates the entire plot and kind of makes you wonder why the women are even friends.
The handling of some serious issues – like drug addiction, cheating and teenage rape – are just handled so lightly and not dealt with properly.
Katherine Heigl & Sarah Chalke play 20 yr olds – it is so unrealistic and not passable at all despite the wigs and a weird filter.
Sarah Chalke's expressions – I'm sorry but she just has this very apologetic expression on ALWAYS and it is so fricking annoying.
Both the main characters are very annoying – Tully is so self-centered and controlling, it almost makes you wonder why anyone would like her but then you have all the people in the world falling all over her. Kate's character is shown to be so weak and spineless.
The acting – honestly, the two main leads weren't the most convincing. I love Katherine Heigl but her acting seemed so over the top. Sarah is the exact opposite her performance is very underwhelming. The two actors playing the teenage girls were way better.
They keep exchanging clothes – THIS IS SO UNREALISTIC – they are both clearly not the same size but they easily fit into each other's clothes, shoes, lingerie – how?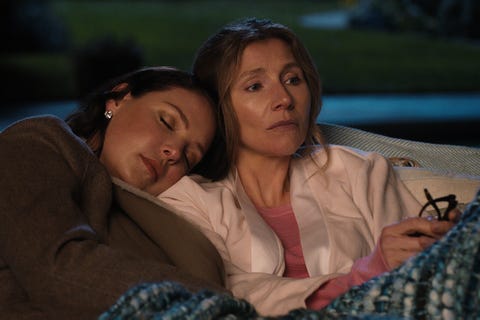 VERDICT – Did I enjoy the show? NO! I still binged watched it but it was just one of those things where you watch it just to watch it. Definitely not recommending this to anyone but if you have time and are nostalgic about Katherine Heigl – you could give it a watch. 5/10
Have you watched the show? Did you like it?
Checkout my other recent posts –